Spedix GS25 4in1 ESC BLHeli_32, 2-4s, with 20×20 mounting holes.
The new GS25 is a four-in-one speed controller for mini quadcopters with a 20×20 mounting pattern. The board supports a continuous current of 25 amps per corner, with burst support up to 30 amps for 10 seconds. It is BLHeli-32 based for maximum throttle response and smoothness. There is no BEC onboard. The 8-pin socket allows for some pretty tidy installs if your flight controller has a compatible connector.
The 16AWG fly leads are pre-soldered for your convenience.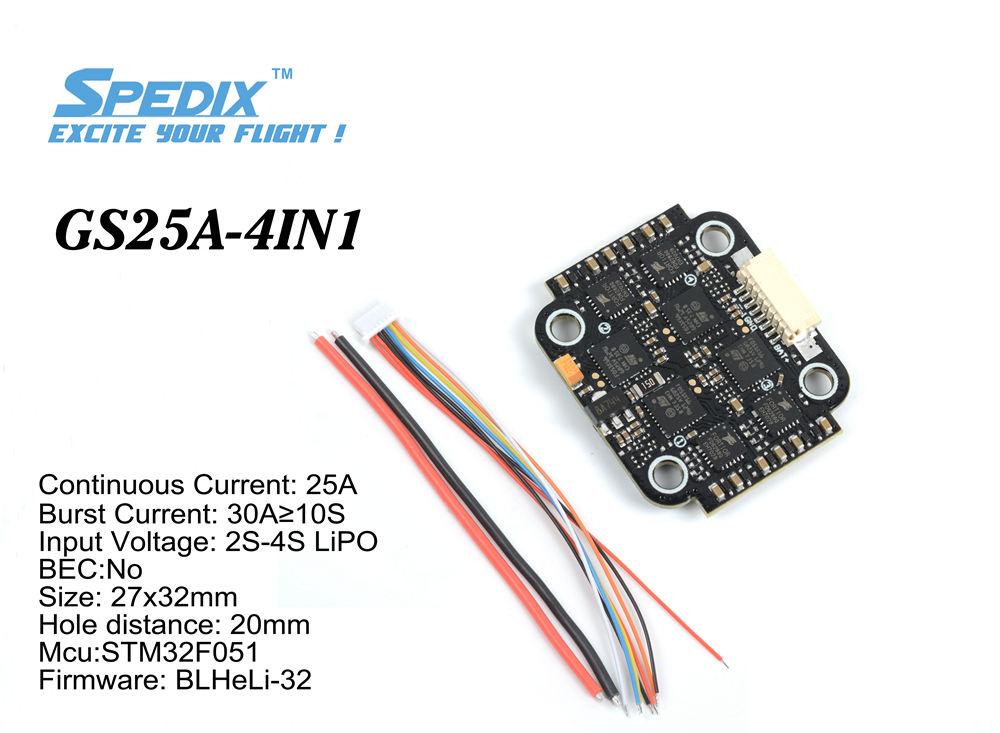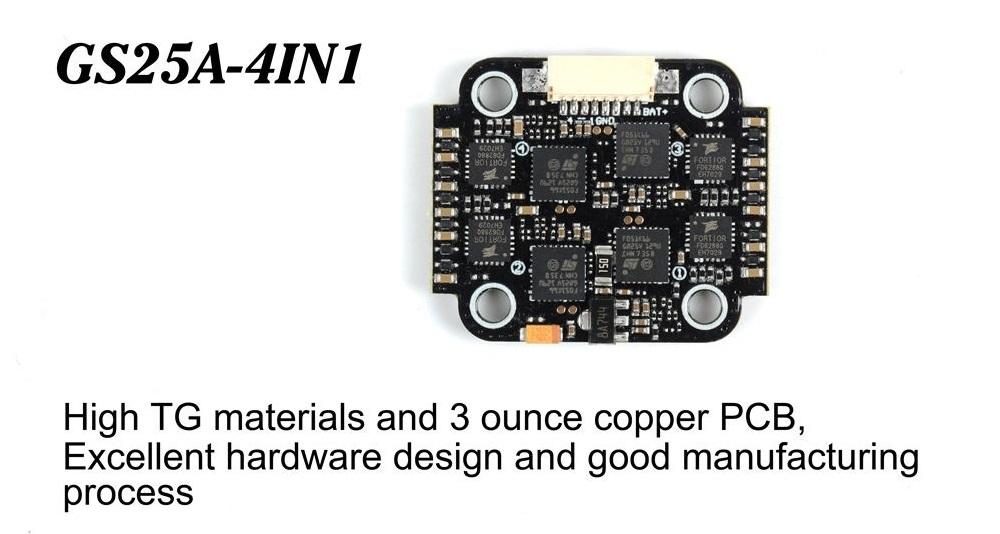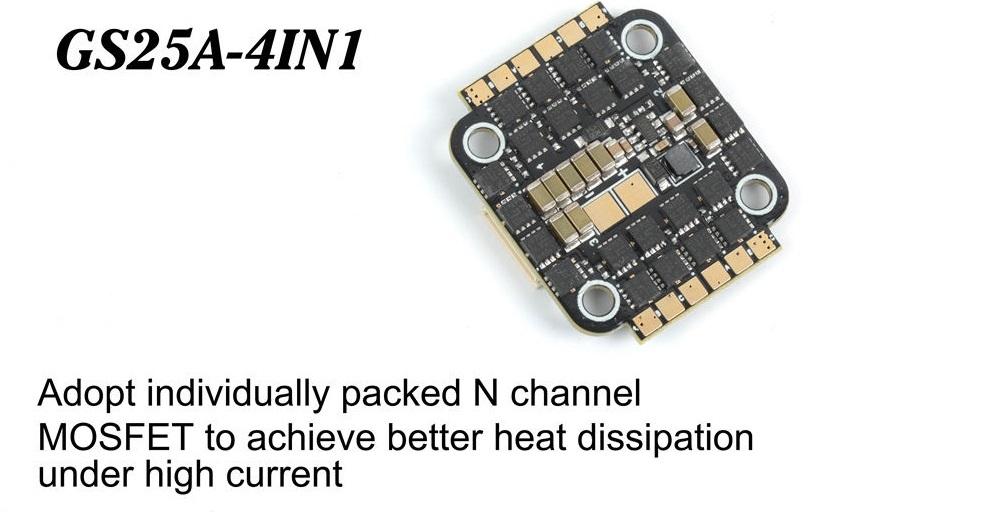 Package includes
1x GS25A 4-in-1 ESC
1x Power Lead
1x FC cable